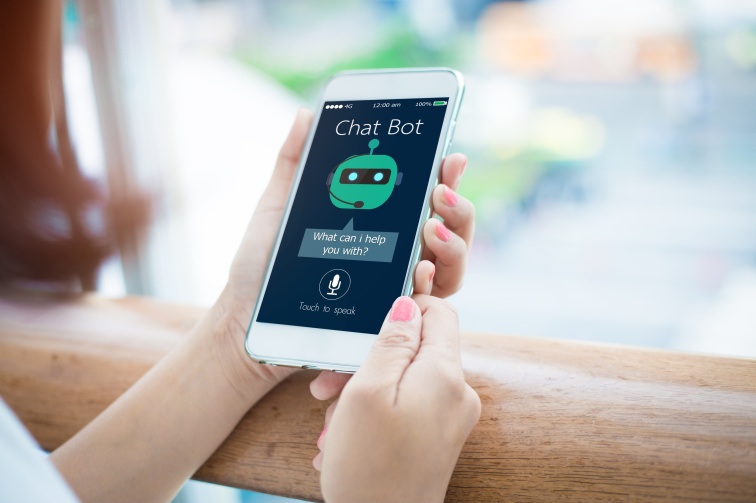 Welcome to a webinar about Chatbots

Wednesday, May 20, 2020, 08:00 – 08:50, Zoom

Welcome to the first AIM Point, a series of focused webinars about different hot AI topics of today. The AIM Point is an activity within the Applied AI DIH North project. First topic is about Chatbots!

Program
8.00 - 8.05 Michael Nilsson, Applied AI DIH North project manager, will introduce the seminar.
8.05 - 8.10 Examples of challenges regarding AI at a municipality by Ola Lidström, Process leader digitization, Piteå Municipality
8.10 - 8.40 Marcus Liwicki, Professor of Machine Learning at Luleå University of Technology, will talk about what a chatbot is, state of the art, what do we miss today, research challenges and future work.
8.40 - 8.50 A Q&A session will follow.

For those of you who want to discuss more in detail stay, and/or let us know so we can contact you afterwards.

About Marcus Liwicki
Marcus Liwicki was born in 1982 in Berlin. In 2007, he defended his dissertation at the University of Bern in Switzerland, with a dissertation on automated handwriting recognition on whiteboard. He has been awarded both the CEBIT Innovation Award 2015 and the Young Investigator Award 2015. Marcus Liwicki presented his doctoral dissertation six years after he finished high school. At the age of 29, he then became the youngest professor of computer science in Germany. Today his research is largely about pattern recognition, on both a large and a small scale. It may be about loading satellite images to find geographical locations on other planets or teaching computers to read writing and analyze the text. Currently he is chaired professor at Luleå University of Technology and a senior assistant in the University of Fribourg. Marcus Liwicki is a co-author of the book "Recognition of Whiteboard Notes – Online, Offline, and Combination", published by World Scientific in October 2008 and he has more than 200 publications.

Read more about Chatbots here:
https://en.wikipedia.org/wiki/Chatbot

Register to the event here:
https://simpleeventsignup.com/event/167796-webinar-about-chatbots

Link to the Zoom webinar here:
https://ltu-se.zoom.us/j/7517361087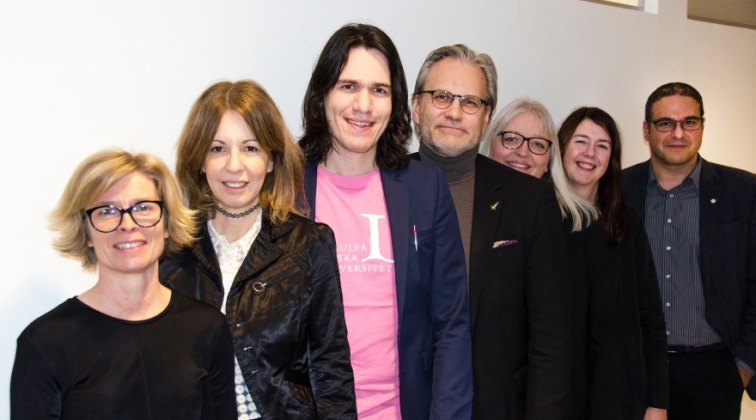 Luleå University of Technology continues to move forward within the realm of AI. The Vice-Chancellor of Luleå University of Technology, Birgitta Bergvall-Kåreborn, far left, flanked by Foteini Liwicki, Senior Lecturer of Machine Learning, Marcus Liwicki, Professor of Machine Learning, Michael Nilsson, Project Manager for Applied AI DIH North, Anna Ståhlbröst, Professor of Information Systems, Sabine Mayer, Collaboration, External funding and Innovation, and George Nikolakopoulos, professor of Robotics and AI.

30 million for applied AI research

Strengthened innovations, greater competitiveness and more sustainable development in applied research in artificial intelligence. That is the purpose of a new project, Applied AI DIH North, which is led by Luleå University of Technology.

Everything indicates that artificial intelligence's importance in society will increase in the future. For example, AI will change our way of working, new jobs will be created and less attractive jobs will be gone. In the long run, the entire society will be permeated with products and services linked to AI, a fact not least relevant to the northern region where Luleå University of Technology is located, a region that is partly defined by sparsely populated areas and an aging population.

Important functions in society and business' competitiveness are dependent on how innovation can create benefits for Sweden and the region. The project Applied AI DIH North will contribute to competitive companies and make the region more attractive for start-ups. The result will be long-term sustainable growth that attracts people, investments and companies to the region.
– Norrbotten must take a leading position in the AI area to support continued positive development, says Michael Nilsson, project manager at the Centre for distance-spanning technology at Luleå University of Technology.
– For competitive reasons, our region's small and medium-sized companies need support in the AI area. It is important to maintain a high level of expertise with leading industries that are important and relevant to the outside world.

Luleå as AI-hub
For Luleå University of Technology, the project is a logical complement to the AI research that is already underway at the university at the AI Excellence Centre. In particular, the university has expertise in applied AI. Through collaboration with companies, research is translated into innovations for the benefit of industry, education and health.

– A project of this kind suits us very well. We have good technical infrastructure, several different lab environments and existing test beds. In addition, our research is one of Sweden's most applied, we have a very strong collaboration with industry and a high degree of external research funding. All in all, we are extremely suitable to be a hub in AI-related research, says Michael Nilsson.
– However, our overall goal is to reach beyond regional and national levels. If we are to be really attractive, only world-class counts.